Why Brain Balance
Brain Balance delivers hope and an action plan for families seeking help for their child
Brain Balance delivers meaningful change to help each participant achieve an elevated level of success today, and everyday going forward.
Brain Balance delivers a personalized, non-medical program offered in-center or at-home. The program is designed to strengthen and build brain connectivity so you or your child can find success in the classroom and beyond to unleash untapped potential.
The Brain Balance Program is physical, engaging and fun! The exercises and activities build in complexity and challenge as participants progress through the program at the rate and pace right for each individual.
Children
Brain Balance for children is a brain and body wellness program. The program is designed to help kids strengthen and improve his/her brain's functioning -- positively impacting many areas of their life.
Adults
Adults of all ages and occupations can improve from the Brain Balance Program. Dedicated performance coaches customizes a brain training program to customers goals and performance level.
Brain Balance works to help people improve the following challenges:
Distractibility and Attention
Task Avoidance
Attention to Detail
Follow Through with School Work
Time Management
Organization
Impulsivity
Mood and Behavior
Sensory Processing
Brain Balance does not require that a participant has a medical diagnosis, nor do we clinically diagnose medical conditions. Our focus is on understanding the struggles and helping to develop and strengthen the connections in the brain to help reduce the struggles.
Become a Brain Balance Franchisee
We Get to the Root Cause of One's Struggles
Brain Balance does not require that a participant has a medical diagnosis, nor do we clinically diagnose medical conditions. Our focus is on understanding the struggles and helping to develop and strengthen the connections in the brain to help reduce the struggles.
For those who do have a diagnosis1, research has shown that the unique challenges kids face can be linked to weak connections across different regions of the brain.
We Help Those Who Experience:
Attention Deficit Hyperactivity Disorder (ADHD)
Autism Spectrum Disorder
Oppositional Defiant Disorder (ODD)
Processing Disorders – Auditory (APD), Visual, Sensory (SPD)
Learning Disorders (Dyslexia, Dysgraphia, Dyscalculia, Dyspraxia)
The good news is, we know that the brain can change in a way that leads to improvements in these symptoms. The Brain Balance program exercises and activities are uniquely designed to help strengthen and build new connections by using a combination of physical, sensory, and cognitive activities. These new, efficient, and effective connections in the brain lead to improvements in our ability to complete cognitive tasks and in our executive functioning:
Cognitive Tasks

Executive Functioning

Focus




Memory




Learning




Comprehension




Reasoning

How we manage:


Behaviors & Emotions




Organization




Self-motivation




Problem Solving
By building stronger brain connections, you can help yourself or your child get to the root of their challenges and build a stronger foundation for success.
STRATEGIC BRAIN TRAINING
Established physical, sensory and cognitive exercises that enhance focus, mood, memory, and overall daily behavior. Programs are personalized to a child's or adult's challenges and goals.
DEDICATED COACHING
You'll get in person or virtual performance coaching to reach your goals. Your child will complete the program in-center or from home, depending on your location and preference.
PERSONALIZED NUTRITION
Healthy eating recommendations and guidance to provide optimal fuel to support the brain during the program and beyond.
Program Delivery Options
Brain Balance has a schedule that works for everyone! The program can be completed in person, from home or through the hybrid program that is a combination of both in center and virtual sessions. Each program is led by dedicated Brain Balance Coaches helping each participant implement the program, and progressing at the rate and pace that is right for each individual. The Brain Balance program is available both in person and virtually. Families and participants can choose the option that is right for them!
1

In Person

---

The in person program is offered at nearly 75 locations across the country and consists of sessions three times per week working with a Brain Balance coach.

2

Hybrid

---

For families and participants whose schedules need a more flexible option there are Hybrid and Virtual program options allowing participants to do the program partially or completely from home.
3

Virtual

---

Virtual programs are guided by a dedicated Brain Balance coach helping families and participants implement the program from home.

4

Adult Program

---

Adults can benefit from the Brain Balance too! The program for adults is available virtually, and in person at participating locations.
Program Outcomes
The goal of Brain Balance is to drive meaningful improvements in life - mood, emotions, social interactions, learning and behaviors all contribute to a child's experience at school, with friends and at home.
Strengthening the brain's connections contribute to improvements in the ability to process, be present and engage with the world around you. These improvements naturally occur over time through growth and development, but for some, disruptions in the development of critical functions result in challenges. By improving underlying connections and abilities, improvements can be made in the cognitive and executive functions needed to excel in life!
Improved attention, focus and impulse control. Enhanced mood and management of frustrations and upsets. Heightened memory, logic and reasoning. Better ability to handle transitions and change. Increased social interactions and confidence. These are the changes we experience daily at Brain Balance!
Parents/Participants Report Improvements In:
Detailed Reported Improvements
Negative emotionality: Worries, anxiety, mood, low self-esteem, easily experiences hurt feelings
Hyperactive/disruptive: impulsive or erratic behavior, difficulty remaining seated for mealtime or work time, argumentative/oppositional, needs reminders to keep hands/feet/body to themselves
Academic disengagement: lacks motivation with regard to school and schoolwork, work is inconsistent, frequently brings home work due to not completing assignments, does not consistently turn work in on time, makes careless mistakes and errors
Motor/coordination problems: clumsiness, struggles with balance, awkward movements with tasks such as running, poor gross motor skills, and delayed motor milestones
Social communication problems: difficulty reading body language/nonverbal social cues, lacks empathy/may be insensitive to feelings of others, unaware of what others think of them, difficulty understanding humor/sarcasm, difficulty forming friendships, poor pragmatic skills
Reading/writing problems: struggles to read independently, frequently repeats/skips lines, omits small words, makes mistakes, reverses numbers/letters
Brain Balance tracks and measures a wide array of data and progresses every step of the way to ensure the best possible program outcomes for each participant. Improvement in these functional categories drive the changes that support improvements in attention, emotions, behaviors and overall wellbeing.
Data measured throughout the program includes:
Cognition; attention, working memory, logic and reasoning
Visual system; processing speed, reaction time, coordination and accuracy of movements
Balance
Coordination
Timing
Core strength
Primitive Reflexes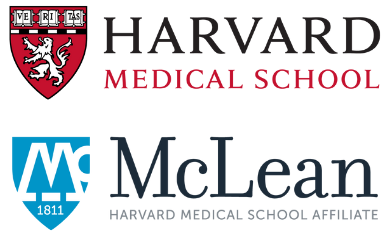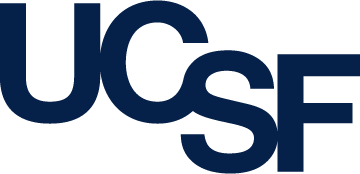 Take the First Step
Brain Balance has helped more than 55,000 children reach their true potential.
Fill out the form or call us today to learn about becoming a franchisee.